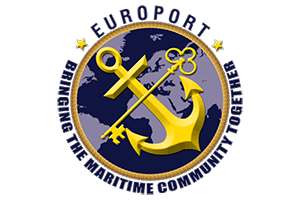 Europort S.A.
Member Short Description
Εuroport SA, is constantly monitoring the ever growing needs and demands regarding volume, speed, cost, quality, security and safety of transported passengers and commercial goods, in order to create and dynamically develop suitable IT products and turn key solutions to facilitate port operational management and optimize port facilities performance.
By providing a combination of customized s/w and state of the art h/w, Europort SA develops a unique network that enables members of the port community to exchange real time information and relevant data between them, thus saving valuable time, reducing bureaucracy and optimizing operational efficiency.
Port Authorities can better coordinate internal and external port services users – while tracking efficiency indicators – including those related to energy reduction, environmental protection and transport safety.
Our main priority is the development and supply of a wide and comprehensive range of consultancy services to ensure:
Users abetting and complementarity
Customer service operating processes simplification and effectiveness
Documented implementation of an integrated safety and security system (Integrated Safety and Security Management System – ISSMS) in compliance with applicable requirements of the Safe Sea Net
Europort S.A. being loyal to the fundamental principle of "electronic shipping / e-Maritime" has designed and operates in various mainstream national, commercial and passenger ports an innovative product, the PHAROS Port Community System.
This information system facilitates and optimizes internal communication between departments, services and agencies directly involved in port operation (shipping and transport companies, agents, customs etc.), but also serves as an important external communication tool with other non maritime industry stakeholders and interested parties (enterprises of various forms and scope, government agencies, authorities, etc.) who interact with overall port operation.
The system conforms to European Directive 2010/65/EC provisions, including those related to the design and implementation of appropriate communication interfaces between the Maritime Single Window and port facilities.