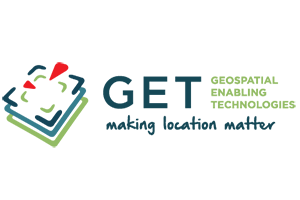 Geospatial Enabling Technologies (GET)
Member Short Description
Geospatial Enabling Technologies (GET), founded in 2006 and located in Athens, is an SME specialized in marketing and supply of geospatial products and software services in the field of GeoInformatics in Greece, Europe and Africa.
The company provides services for software, applications, Geo-Informatics systems, technical support, upgrade and training in the field of GeoInformatics, Open Data, Environment, Geo-Business Intelligence, Earth Observation and Data for Digital Twins.
GET is the first Geo-Informatics company in Greece developing professional, complex solutions based on Free / Open-Source Software through contemporary business models (Infrastructure/Software/Data as a Service). Solutions provided by GET are based on the well-known FOSS4G software suite, as well as on in-house developed products (GET SDI Portal) and are conformant with EU (INSPIRE Directive) and international standards (e.g., OGC, W3C).
Social Media