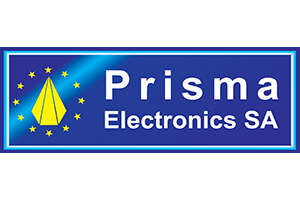 Prisma Electronics S.A.
Member Short Description
Prisma Electronics provides technology-based solutions for businesses and organizations. Through its R&D and technical divisions Prisma Electronics designs, develops, and manufactures a wide array of IT, smart-grid and wireless-based systems, and integrated electronic components. Based in Northern Greece, Prisma Electronics is proud to offer commercial and custom solutions to its clients worldwide.
Agriculture, culture, shipping, ground transportation, defense, space and commerce all benefit from our product lines. Prisma Electronics maintains its production and management facilities in Alexandroupolis, Northeastern Greece. Activities in our branch office in Athens focus on Sales and R&D. The London Office is responsible for Marketing and Sales operations in the EU market.
Social Media